Skip to Main Content
It looks like you're using Internet Explorer 11 or older. This website works best with modern browsers such as the latest versions of Chrome, Firefox, Safari, and Edge. If you continue with this browser, you may see unexpected results.
The Atlantic City Free Public Library
Veterans Day 2016 Presidential Proclamation
The Presidential Proclamation says in part "On Veterans Day, we salute the women and men who have proudly worn the uniform of the United States of America and the families who have served alongside them, and we affirm our sacred duty as citizens to express our enduring gratitude, both in words and in actions, for their service.
Our country has the best-trained and best-equipped military force in the world, and we need to make sure we have the most supported and respected veterans in the world. We are a Nation that leaves no one behind, and my Administration has made historic investments to provide veterans access to the resources and education they need to share in our Nation's promise when they return home. Partnering with community leaders across America, First Lady Michelle Obama and Dr. Jill Biden's Joining Forces initiative works to ensure our country's heroes can thrive by combatting veteran homelessness, promoting their emotional well-being, and advancing employment training and placement -- and we have made great progress. Today, the unemployment rate for veterans is lower than the national average, and veteran homelessness has been nearly cut in half since 2010. We also recognize that some of these courageous men and women have faced and overcome profound challenges, both physically and emotionally, in defense of our freedom. We must continue to provide high quality health care to our veterans and make sure they have the support they have earned and deserve."
."

Veterans' Organizations
National Resource Directory

Connecting Wounded Warriors, Service Members, Veterans, Their Families and Caregivers with organizations, both within, and outside of the government, that support them.

Iraq and Afghanistan Veterans of America

IAVA is the country's largest nonprofit, nonpartisan organization for veterans of the wars in Iraq and Afghanistan. IAVA programs include Smart Job Fairs,a New GI Bill calculator and Community of Veterans, a veterans only social network.

Vietnam Veterans of America South Jersey

Focus is a strong, united voice for resolving issues of importance to veterans and their families. The Vietnam Veterans of America is the leading advocate for recognition of health issues still affecting veterans, including Agent Orange, Post Traumatic Stress Disorder, Hepatitis C and the approximately 10,000 military personnel used as involuntary test subjects in biological and chemical warfare tests in the 1960's, known as Project SHAD (Shipboard Hazard and Defense).
Premium eResources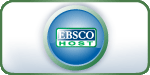 Academic Search Premier covers topics of interest to Veterans and their families and friends, such as post traumatic stress disorder, and veterans' health in general.
MasterFile Premier covers many topics of interest to Veterans, their families and friends, including employment, health, and transitioning to civilian life.
Wounded Warriors
Getting Social Security Disability Benefits as a Wounded Warrior

Expediting Disability Applications for Wounded Warriors Military service members can receive expedited processing of disability claims from Social Security. Benefits available through Social Security are different than those from the Department of Veterans Affairs and require a separate application. The expedited process is used for military service members who become disabled while on active military duty on or after October 1, 2001, regardless of where the disability occurs.

Wounded Warrior Project Resource Center

WWP Resource Center provides warriors and their families/ caregivers with information on available programs and services to meet their needs. The Center is equipped to help warriors and caregivers identify resources to meet a range of needs. Call 888.997.2586 today!
Books and eBooks Not to Miss
Library Website |  Library Catalog |  Contact the Library | Call the Library: 609.345.2269