Skip to Main Content
The Atlantic City Free Public Library
National Women's History Month 2020
National Women's History Month 2020
"Valiant Women of the Vote"
The National Women's History Alliance selects and publishes the yearly theme. The 2020 Women's History Month theme is "Valiant Women of the Vote." The theme honors "the brave women who fought to win suffrage rights for women, and for the women who continue to fight for the voting rights of others."
Premium eResources
Use these resources in the library as a guest or from any internet connection with your library card.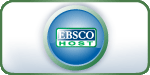 Use Ebscohost:to obtain articles on Women's History Month and other important topics in Women's history, arts and culture.
Ebooks, DVDs, and Audio Books
Makers who make America [videodisc]

Review the story of how women have helped shape America over the last fifty years through one of the most sweeping social revolutions in American history, in pursuit of their rights to a full and fair share of political power, economic opportunity, and personal autonomy.

Great women in American history [videorecording]

Why did Abigail Adams urge her husband to "remember the ladies"? Why was Harriet Tubman called the "Moses" of her people? Who founded the American RedCross? these are but a few of the questions answered in this video.

Not for ourselves alone [videodisc] : the story of Elizabeth Cady Stanton & Susan B. Anthony

Presents the history of women's suffrage in the United States through the dramatic, often turbulent friendship of Elizabeth Cady Stanton and Susan Anthony. Part 1 covers the years from their youth up to the establishment of the National Woman Suffrage Association in 1868. Part 2 spans the period from 1868 to the passage in 1919 of the 19th amendment to the Constitution which gave women the vote.
Library Website |  Library Catalog |  Contact the Library | Call the Library: 609.345.2269