Skip to Main Content
The Atlantic City Free Public Library
Atlantic City African American History
African Americans are Atlantic City's largest racial group. Many great African American performers and entertainers, sports professionals, and business professionals spent time in Atlantic City. Resources about African Americans in Atlantic City are found in this guide on African American History in Atlantic City. Also see the book The Northside; African Americans and the creation of Atlantic City.
African American History Month
African American History Month

The Library of Congress, National Archives and Records Administration, National Endowment for the Humanities, National Gallery of Art, National Park Service, Smithsonian Institution and United States Holocaust Memorial Museum join in paying tribute to the generations of African Americans who struggled with adversity to achieve full citizenship in American society.

Black History Month from the History Channel.

Videos, speeches, photos, and timeline from The History Channel.
Black History Month is an annual celebration of achievements by African Americans and a time for recognizing the central role of blacks in U.S. history. The event grew out of "Negro History Week," the brainchild of noted historian Carter G. Woodson and other prominent African Americans. Since 1976, every U.S. president has officially designated the month of February as Black History Month. Other countries around the world, including Canada and the United Kingdom, also devote a month to celebrating black history.
Premium eResources
Use these resources in the library as a guest or from any internet connection with your library card.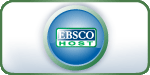 Use Ebscohost:to obtain articles on African American History Month and other important topics in African American history, arts and culture.
Library Website |  Library Catalog |  Contact the Library | Call the Library: 609.345.2269